WHAT ARE ACROPROPS?
Acroprops are an aluminium or steel structure used to support objects from falling down such as a ceiling that is about to cave in. Can be used in all sorts of environments and various styles are available to suit your needs. Acroprops are great to use in unstable environments that have a high likely hood of falling down.
You may need to purchase multiple Acroprops if you have multiple ceiling points that are unstable.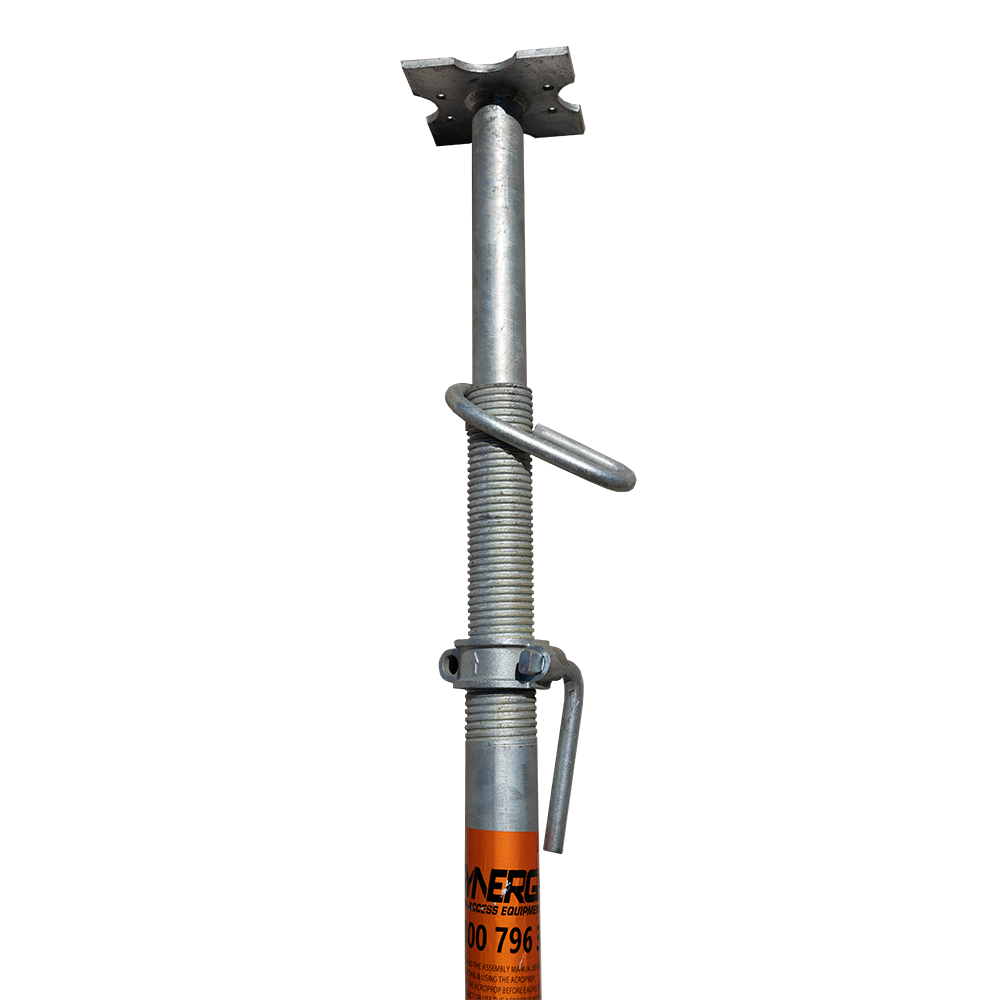 COST EFFECTIVE
Whether you are looking to purchase our Acroprop or hire it, your overall expenses will be quite low
ANTI RUST
Our Acroprop selection whether aluminium or steel is all anti rust/anti corrosion
VERSATILE
Our Acroprops are great to use in all sorts of environments from resedential, commercial, and domestic
HOW WE CAN HELP
Our highly trained staff can assist with you with any product inquiry that you may have and we are able to deliver you our scaffolds in a timely manner. Additionally, our rates are highly competitive.
Contact us now on 1300 796 305
Height: N/A
Length: N/A
Width: N/A
FREQUENTLY ASKED QUESTIONS
How Many Kilograms Can These Acroprops Hold?
Our Acroprops can withstand a load up to 1250kg
Will My Acroprop Rust?
All of our Acroprop range is anti-rust. Aluminium naturally is a great metal to avoid rust and our steel selection is galvanised making it corrosion resistant