WHAT ARE ADJUSTABLE STAIRS?
Our Adjustable aluminium safety stairs provide safe, fast & easy access between floors, decks & trenches. They're durable; built to last, and practical; folding flat for easy storage.
Their self-levelling treads can suit a range of heights by moving with the stringers — as the stairs decline, the gap beween the stringers decreases, and as they incline, the gap increases.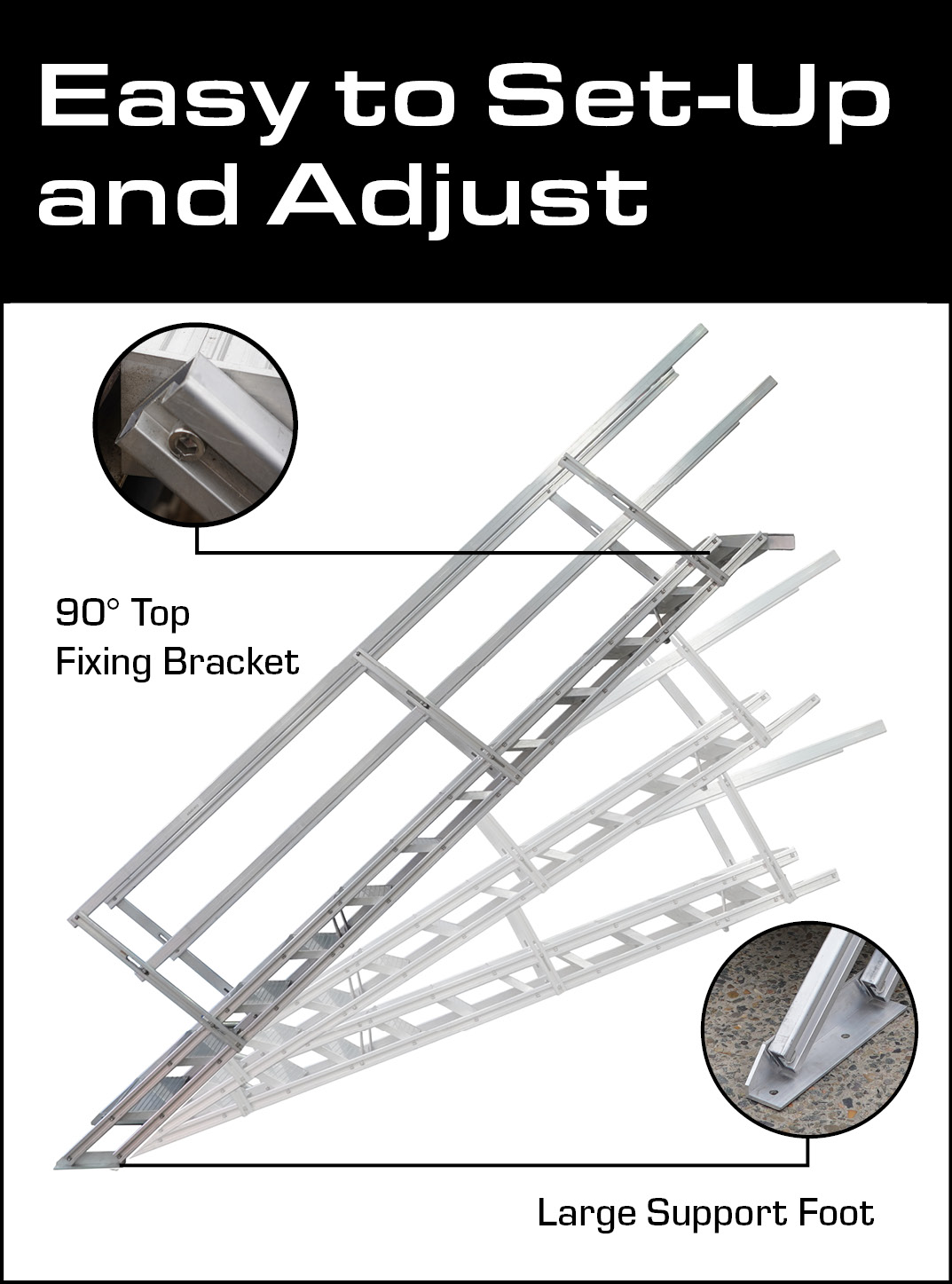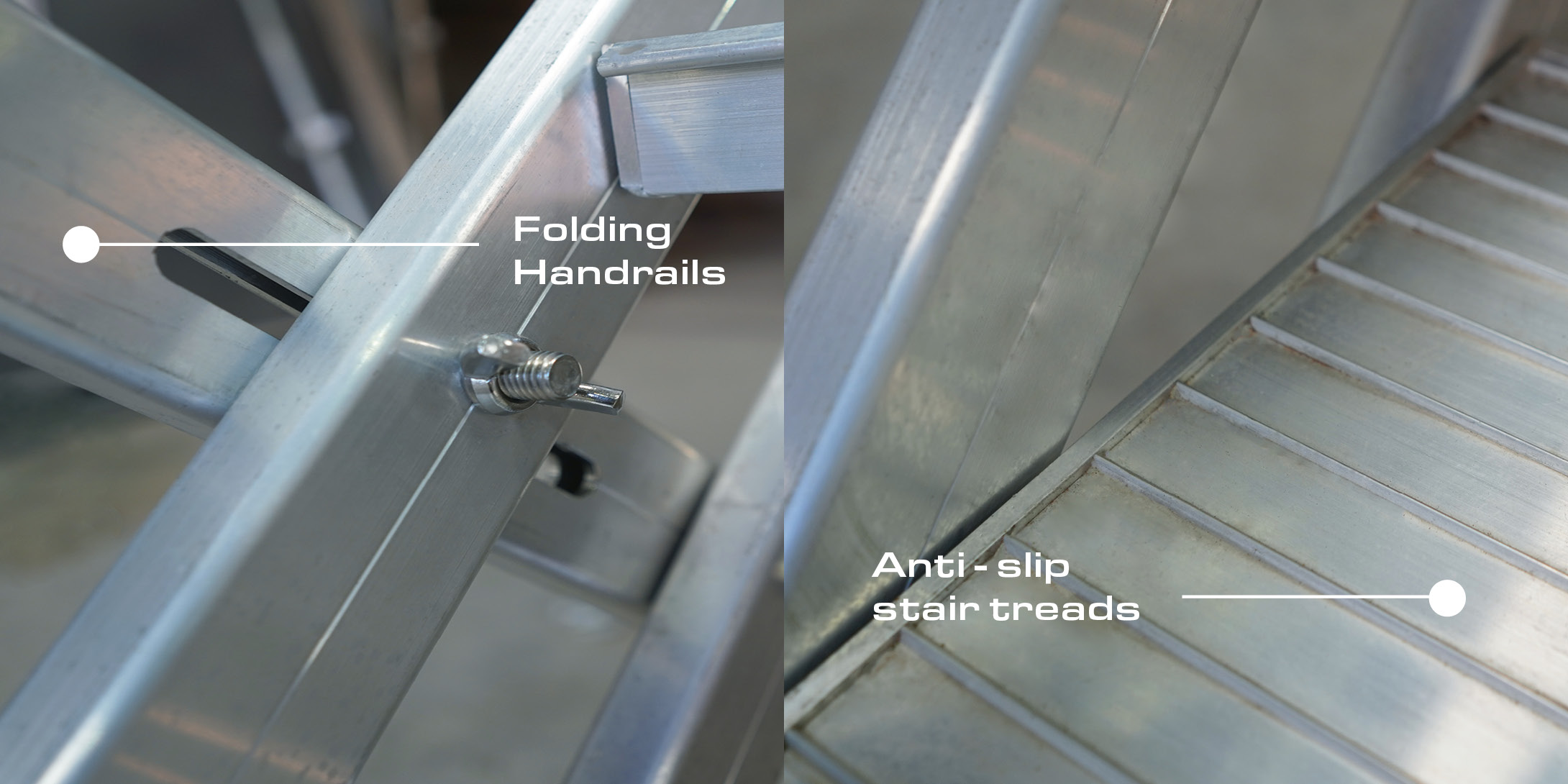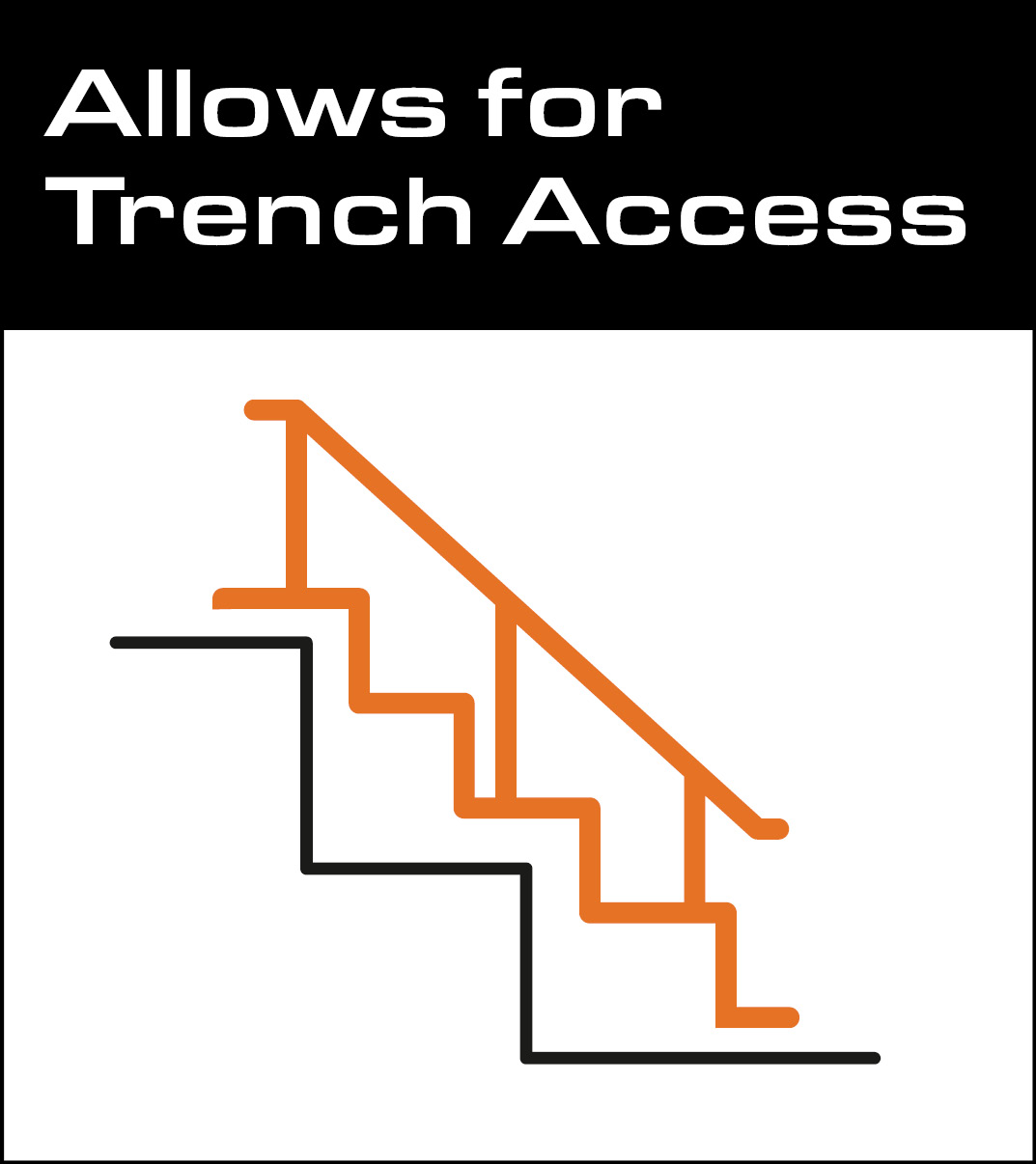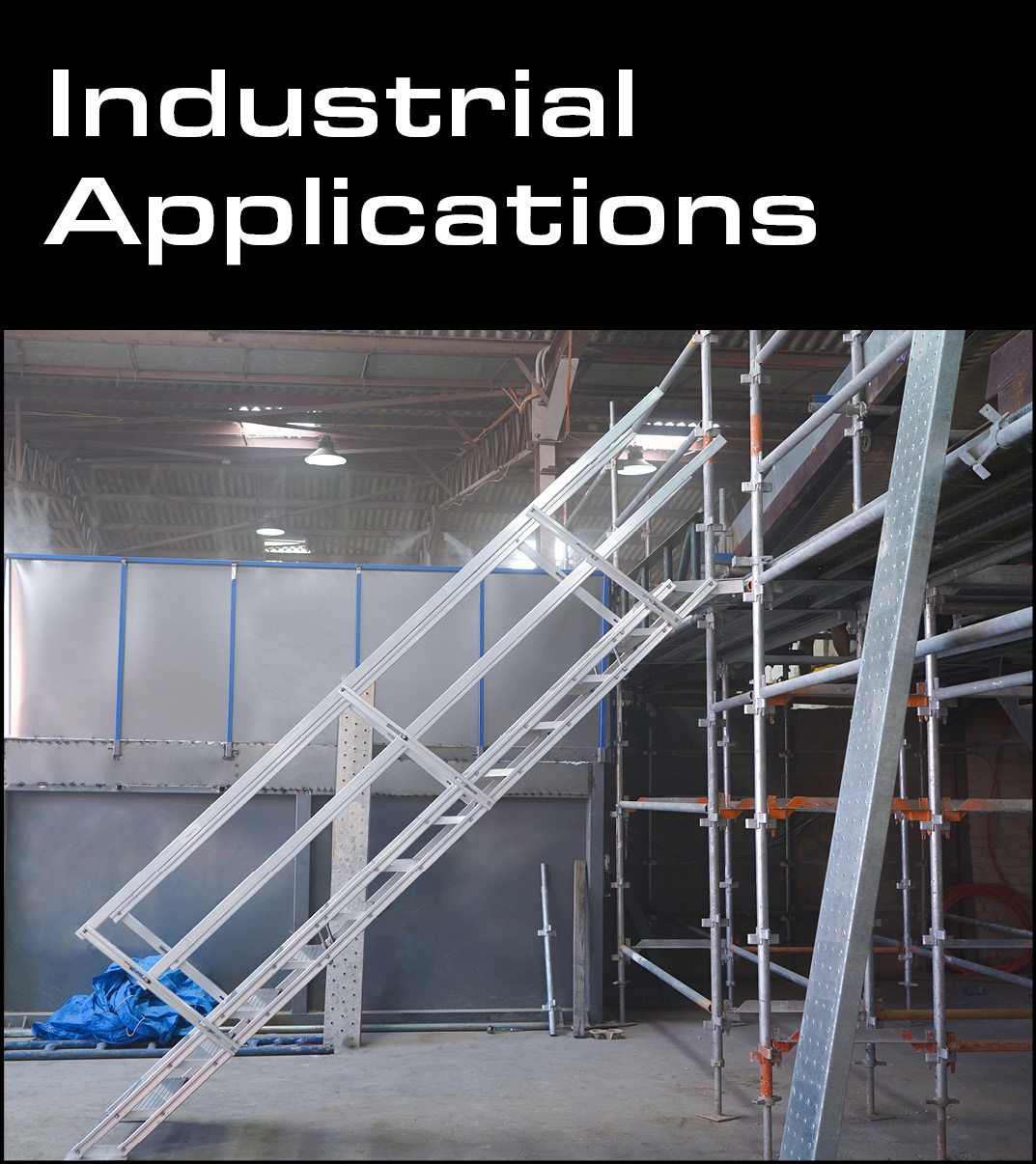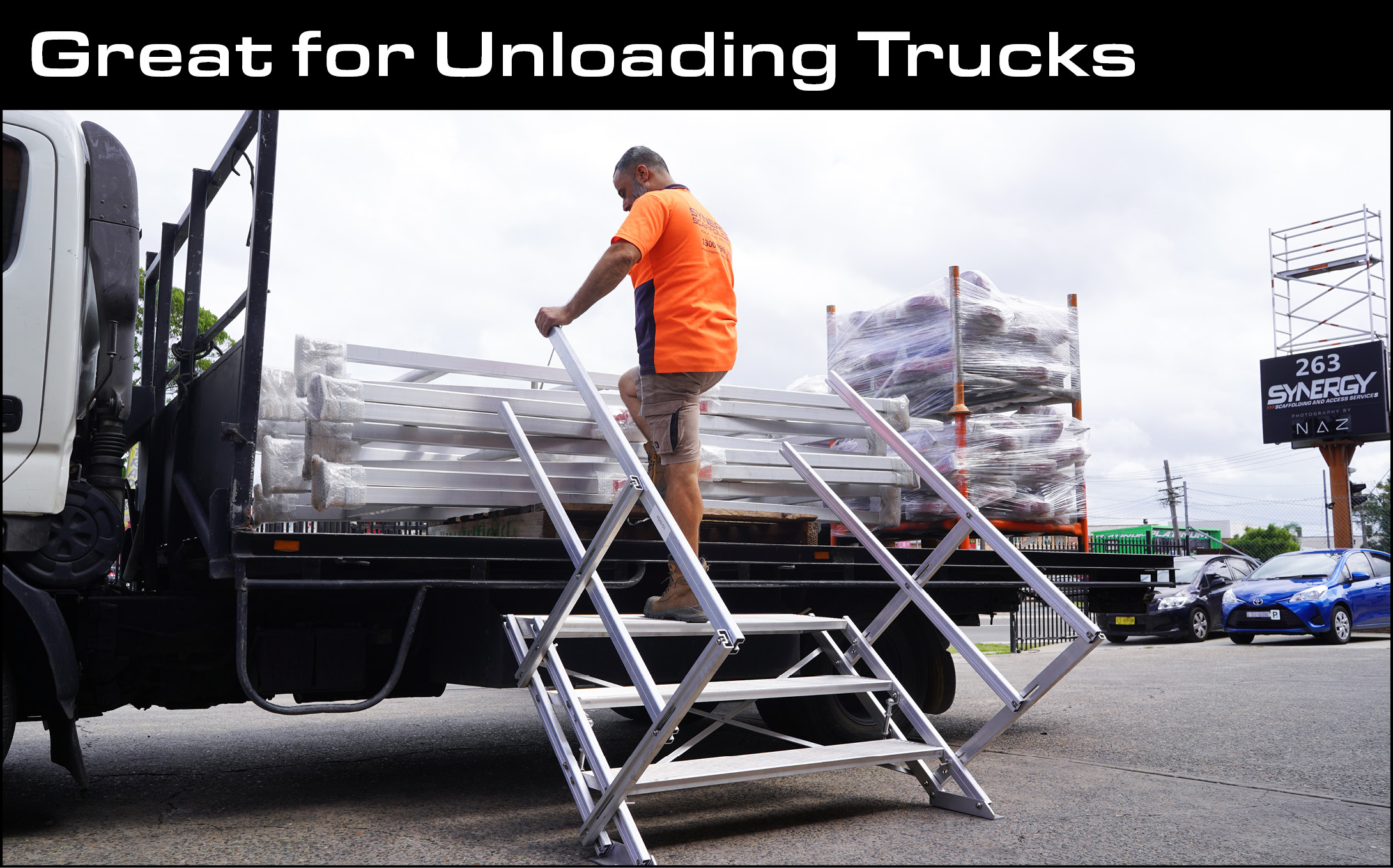 Wide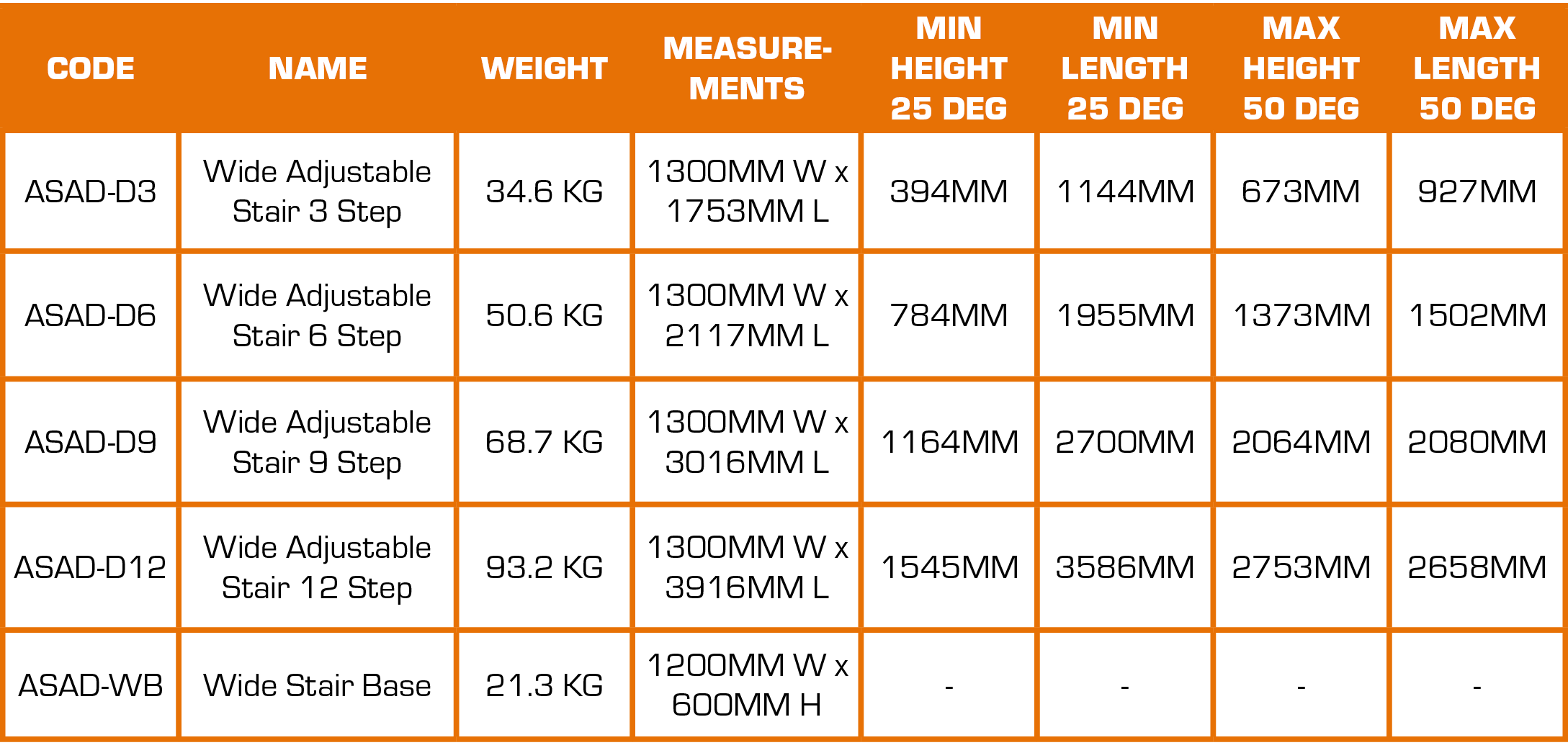 Narrow
FREQUENTLY ASKED QUESTIONS
Can it be set up easily?
Anyone can set this up in a few minutes without the need for a scaffolder's ticket!
What are the advantages of adjustable stairs?
It's safer than using a ladder as it provides better angles, you can use the adjustable stairs while carrying tools and the stairs can be used in many settings where ladders can't.